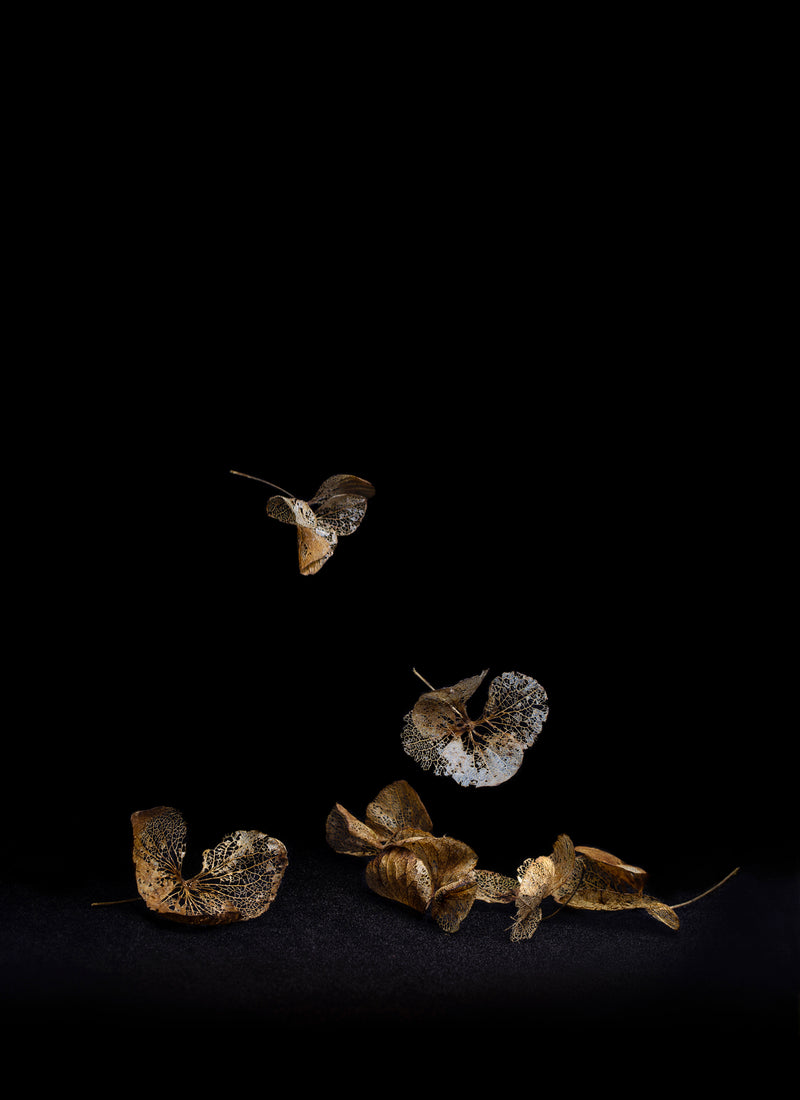 Illuminare I
Limited edition fine art print.

420mm x 297mm - edition of 30
800mm x 560mm - edition of 12

Images are printed using archival quality inks on Ilford smooth cotton rag photographic paper 310gsm and come with certificate of authenticity signed by the artist.
About the series
Illuminare gives a nod to the Rennaisance period and artists' use of chiaroscuro -' clear, light' (chiaro) 'obscure,dark' (obscuro) to dramatically contrast light and shadow. In using this technique these images seek to highlight value in the fleeting and fragile.
Delivery
Please allow 7-21 days for delivery, depending on your location. The longer time estimate is for international orders.